The 4th Annual International Music Festival

25th November 2017
For the fourth of our music festivals we had the pleasure of listening to our various groups that perform regularly at services. We were also pleased welcome a new friend, Mohibur Miah who played a specially composed piece on Sitar for us.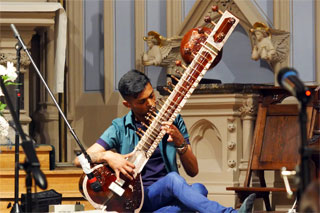 The programme was varied and included "Feel my love" and "Ain't Misbehaving" from the Folk group.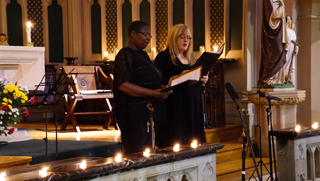 The Filipino Choir followed this with a rowsing perfoemance including Hilumin Mong Bayan Ko ( "Lord Heal Our Land") and Labis Na Galak ("Extreme Delight in the Lord").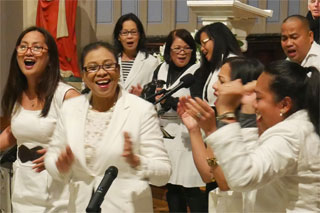 Then the Junior Indian Community sang "Rockabye"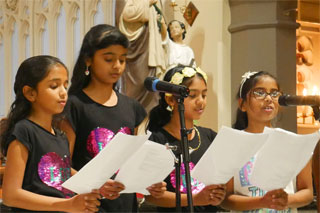 "Lord make me a means of your peace" was the offering from the Teenage Choir.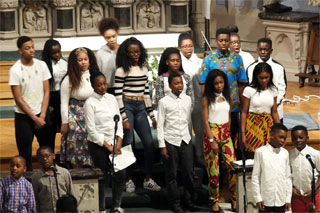 and the African choir peformed Mwishe - Mwishi (Come to me you who are burdened) and Akekho Ofana No Jesu (There's no one like Jesus).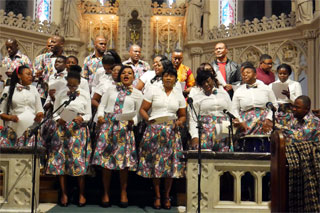 The programme also included a group of Iranian musicians lead by Hammid Tayyebi. They played and sang traditional Iranian music on violin, santoor, tonbak and daf.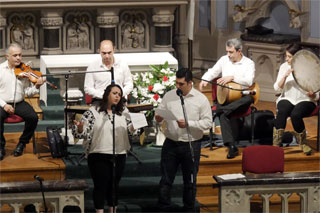 A really successful event finished off by Nostro Coro singing "Down by the river to pray" and "Let your little light shine, shine, shine".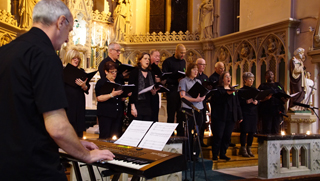 Annual International Music Festival 5 will be on 1st December 2018. Hope to see you there.
Special thanks to Mike Finch for the photographs