Parish Histories
The Church of Our Lady and St Patrick is a Roman Catholic parish in the centre of Oldham made up of what was originally 3 separate parishes;
St Mary's, Our Lady of Mount Carmel with St Patrick, and Holy Rosary.

The first Catholic church in Oldham. St Mary's Church - opened in March, 1839.
As part of a restructuring of the diocese they became one parish in 2018 with the closure of St Mary's and Holy Rosary. Below are links to the individual histories of the parishes.

Originally dedicated as St Patrick's Catholic Chapel in October 1858, it was built as a Chapel of Ease to support St Mary's.
Below are links to histories of the parishes St Mary's and St Patrick's as they originally were.
Holy Rosary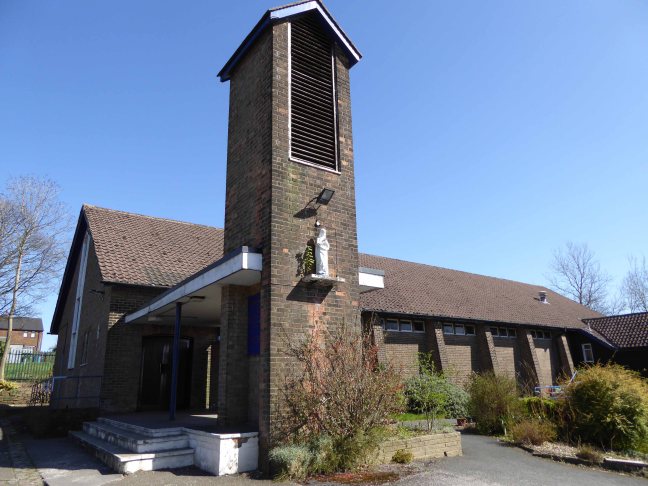 Holy Rosary was the last of the churches to be built. The first Mass was offered there in December 1952, the land having been originally aquired by a curate at St Patrick's in 1940.