The first 'First Mass of Christmas' for our new parish 2018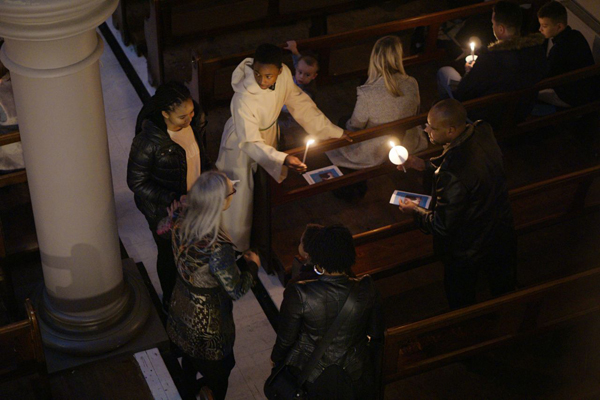 Candles were lit as the congregation arrived. The main lights were dimmed until Father Phil arrives to start Mass.
'Nostro Coro' led the singing of carols before Mass.
Two of our young parishioner sang 'O Holy Night' as Father Phil and the altar servers processed into church to begin our first Mass of Christmas.
And then the lights came on ....
A very Merry Christmas from everyone at
the Parish of Our Lady and St Patrick, Oldham