2008 saw the 150th Anniversary of Catholic Worship on st Patrick's Site. below are some pictures from the Anniversary Mass and Jubilee Ball.
Just click on the pictures to load a larger version There is also a video of the Filipino Dancers from the Grand Dinner Dance.
Celebratory Mass led by Bishop Brain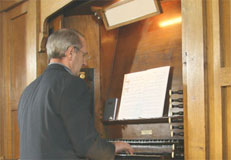 Our Organist - Stephen Owen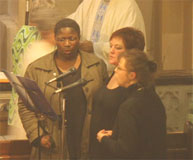 The Folk Group
Window Displays
Each community created a window display to something of their particular culture.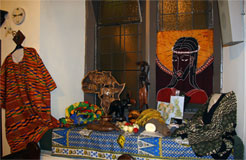 African Display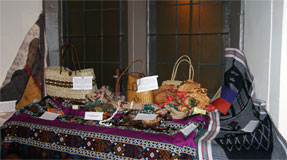 Filipino Display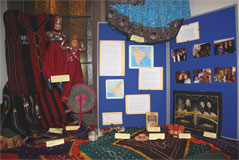 Indian Display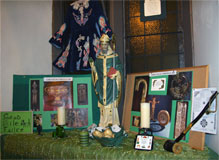 Irish Display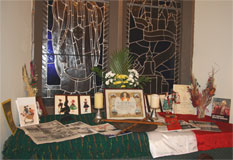 Polish Display
Grand Dinner Dance at the Queen Elizabeth Hall
Filipino Dancers at the Gala Dinner
Christmas Party