PENTECOST   SUNDAY    (YEAR  C)
WEEK:   MAY  19TH    –      MAY  25TH      2013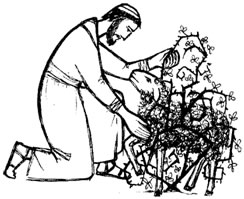 "Send  forth  your  Spirit,  O  Lord,  and  renew  the  face  of  the  earth.

YOUR  CHARITABLE  PRAYERS are requested for our parishioners and friends, especially those whose names appear below:
SICK or HOUSEBOUND:  Joanna; Shirley; Joan Casey; Cecilia; Jude Michael Harrison;  Regina Wisniewski; Seamus Whelan; Catherine McCarthy; Terry Hulley; Luke McSherry; Patricia  Doran;  Sheila  McNicholas;    Edith  Chiappi;    Margaret  Miller;    Ros  Slicker;   Michael  Slicker;   Sebastian C. Eustice;   Brian  Dutson;   Jean  Ayres.          
LATELY  DEAD:   Bill  Hall;   Margaret  Walker;  John  Kerr;   David  Schofield;   Kenneth  Bradshaw.
ANNIVERSARIES:  Susan  Anne  Kennealey;  Robert  Lomax;  Alfred  N'Ouary.
May they rest in peace                             

SUNDAY COLLECTION: Envelopes:  £496.45;  Loose: £243.67; Total: £740.12
Thank you all for your continued generosity.

DONATIONS/COLLECTIONS:  many thanks for the following donations:
Redecoration/Restoration Fund:  Loose: £30; £20.90; £13.82 and £2.20
Gift Aided:  £100.00.                       
Also, £26.29 for CAFOD;  £20, £5 and £5 for the EEF;  £20 in memory of Brenda Taylor RIP.      

PARISH  NEWS
 Thanks for your donations to the Oldham Food Bank – our support will continue for the foreseeable future.
Thank you to the two parishioners who have agreed to clean the church brasses and the panels in the doors at the back of church and also to mow the grass in the church car park.
Due to the Thanksgiving Mass for Sr. Eileen, the date of St. Patrick's Parish Team meeting has been changed to Thursday 6th June.
The Annual Mass for the Sick and Housebound will take place in St. Patrick's Parish Hall, Lee St., at 1.45pm on Thursday 13th June – refreshments will be served after the Mass. If you would like to attend, or know of anyone who is housebound and would like to go, please enter the names on the list at the back of church. Transport can be provided to and from the Hall. Volunteer drivers are also needed to collect those attending the Mass and drive them home afterwards – again, please sign the form at the back of church or phone John Green on 0161 624 9748.
SISTER  EILEEN
At the Parish Team meeting, Sister Eileen announced her decision to leave/retire in June, a decision reluctantly accepted by the members. For over eleven years she has been an invaluable and dedicated member of the parish in so many ways. From arranging the floral displays in church to planning and overseeing the Sacramental Programme, co-ordinating the paperwork for Baptisms, producing the order of service for special occasions such as Advent Services and Reconciliation Services, and often  arranging the Offertory procession etc., her contribution has been significant. In tribute to Sr. Eileen and in order to show our appreciation, a Thanksgiving Mass will be held in St. Patrick's church on Thursday 30th May at 7.00pm, followed by a buffet/refreshments in the narthex.    
Children were asked, "What is a good name for the Pope now that he has retired?" One little girl piped up, "How about the Holy Grandfather?"
"What will the Pope do with red shoes now that he has retired?" One little boy answered, "He'll probably put them on ebay!"

READERS:                    10.00am. Mass              11.30am. Mass           6.00pm. Mass
TODAY:                   Sr. Eileen & J. Finch            M. Howell               C. Douglas
NEXT SUNDAY:    D. Daka & W. Powell           C. O'Donnell                 A. Haines
CHURCH  CLEANING  ROTA
This week:  Week   3  -  Mary & Francis Fernandez and friends (Indian)   
Next week:  Week  4  -  Team  4
"WHAT'S  ON"  THIS  WEEK
TODAY  is Pentecost Sunday and we welcome and thank Fr. Christopher Dawson who will be celebrating all three Masses today in the absence of Fr. Phil.
ALSO, the children on the Sacramental Programme will be making their First Holy Communion with Mass in St. Patrick's church at 2.30pm. The celebrant will be Fr. P. McKie of St. Herbert's church – thank you for helping out, Father.
ALSO, the collection for the diocesan Ecclesiastical Education Fund (EEF) closes today – if you still wish to make a donation, please place it in a sealed envelope labelled EEF.
SATURDAY: Exposition of the Blessed Sacrament takes place in St. Patrick's church 10.30 – 11.45pm. Also, final Meditations on the various mysteries of the Rosary at 11.30am.
NEXT SUNDAY is the Feast of the Most Holy Trinity.
Please pray for the following children who make their First Holy Communion this afternoon:
Tyrese  Assifuah                Kaja  Bar             
Holly  Challinor            Kirsten  Coupe     
Harley  Duggan          Kacper  Gnabasik
Katelynn  Jones            Leah  McGrady      
Siphosethu  Mavuso        Cameron  Patra           
Olivia  Torres          Tommylee  Whelan
FORTHCOMING  EVENTS
Please see the church notice board for further details of the following:
Thanksgiving Mass on the retirement of Sr. Eileen at 7.00pm on Thursday 30th May.
St. Patrick's Parish Team meeting on Thursday 6th June at 7.30pm.
Northern Catholic Conference: "Celebrating the year of Faith" – a Catholic conference for all ages on 7th, 8th and 9th of June at Liverpool Hope University, Taggart Ave., Hope Park, Liverpool L16 9JD. Several speakers; Bishop Mark Davies will celebrate Mass on the Sunday. No fee – donation only. Contact 07543 800812.
Mass for the Sick and Housebound  in the Parish Hall at 1.45pm on Thurs. 13th June.
St. Bede's College, Manchester, is running a Year 5 Taster Morning on Saturday 22nd June between 9.30am and 12.30pm. A range of activities will include Science, Modern Languages, Art and Drama. There are application forms on the church notice board.
Family Fun Day Saturday 4th July.
THIS  WEEK'S  FEASTS
St. Bernardine of Siena who was born near Siena (Italy) in 1380 became a Franciscan and was ordained priest in 1404. He gained a reputation as a great preacher and propagated devotion to the name of Jesus. He died in 1444.
St. Christopher of Magallanes was born to a Mexican farming family in 1869 and worked as a shepherd in his youth. He was ordained priest and helped to found schools, a newspaper, catechism centres for children and adults, carpentry shops and an electric plant. He was arrested and falsely accused of promoting rebellion in the area and was shot without trial in 1927 while en route to celebrate Mass. His last words to his executioners were, "I die innocent, and ask God that my blood may serve to unite my Mexican brethren." He was canonised by Pope John Paul II in 2000.
St. Rita of Cascia: despite an early desire to enter religious life, Rita was married at the age of 18. After the violent death of her abusive husband, and the death of her children, she joined the Augustinian monastery in Cascia (Italy) at the age of 36. Rita lived as a wife, mother, widow and nun, buried her family, helped bring peace to her city but never lost her faith in God or her desire to be with Him.
St. Bede the Venerable was born near the St. Peter and St. Paul monastery in Northumbria in 673 and was educated by the Benedictines. He eventually joined the monastery and worked on the interpretation of the Scriptures and the history of the Church in Britain. He died in the year 735.

"SMILE – A - WHILE"

My neighbour knocked on my door at 2:30am this morning, can you believe that, 2:30am?! Luckily for him I was still up playing my bagpipes.
A wife says to her husband you're always pushing me around and talking behind my back. He says what do you expect? You're in a wheelchair.
When I was in the pub I heard a couple of blokes saying that they
wouldn't feel safe on an aircraft if they knew the pilot was a woman. What a pair of sexists. I mean , it's not as if she'd have to reverse the thing!
Local Police hunting the 'knitting needle nutter', who has stabbed six people in the backside in the last 48 hours, believe the attacker could be following some
kind of pattern.
A teddy bear is working on a building site. He goes for a tea break and when he returns he notices his pick has been stolen. The bear is angry and reports the theft to the foreman. The foreman grins at the bear and says "Oh , I forgot to tell you , today's the day the teddy bears have their pick nicked."
Love and best wishes to Fr. Phil, with prayers for a speedy recovery.