30TH WEEK IN ORDINARY TIME (YEAR A)
WEEK: OCTOBER 25TH  - NOVEMBER 1ST  2020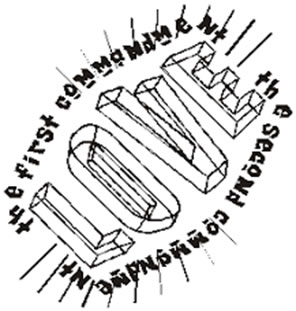 YOUR  CHARITABLE  PRAYERS are requested for our parishioners and friends, especially those whose names appear below.
SICK : Sr. Catherine; Vivien Higgins; Breda Barret; Margaret Lawless;  Lesley  Hayes;    Emma  Golden;   Michael  Guilfoyle; Dominic Boardman; Kath Green: Cyril Clarke; Mary Flaherty;  Ann Taylor;  Megan Taylor and her daughter Phoebe; Susan Fox, Josephine McLaughlin, Judith Bradbury, Sean McGowan.
LATELY DEAD: Susan Fox, Josephine McLaughlin, Judith Bradbury, Sean McGowan
ANNIVERSARIES: Paul Higson; Stephen David Hilton
Thanksgiving for 18 years of marriage: David and Brendalyn Niala. Congratulations!
COLLECTION: Total: £489.13
Monthly payments directly to the bank:
Standing Order: £534 a month
CHURCH BOXES / DONATIONS:  CAFOD: £5.00; £10.  Food Bank: £10.00.
Many thanks for your kind generosity.
Please click this link for today's Mass sheet
HYMNS FOR TODAY'S MASS
Entrance:
For the healing of the nations,
Lord, we pray with one accord,
for a just and equal sharing
of the things that earth affords.
To a life of love in action
help us rise and pledge our word.
Lead us Father into freedom,
from despair your world release,
that, redeemed from war and hatred,
all may come and go in peace.
Show us how through care and goodness
fear will die and hope increase.
All that kills abundant living,
let it from the earth be banned:
pride of status, race or schooling,
dogmas that obscure your plan.
In our common quest for justice
may we hallow brief life's span.
You, Creator-God, have written
your great name on humankind;
for our growing in your likeness
bring the life of Christ to mind;
that by our response and service
earth its destiny may find.
Kyrie
 Nzambe yokela biso mawa                           
Yokela biso mawa                                         
Yokela biso mawa a a tozalikolela.
Christo yokela biso mawa
Yokela biso mawa
Yokela biso mawa a a tozalikolela.
Gospel Acclamation:.
Alleluya, alleluya, alleluya, alleluya (x2)
1) Mimi nasikiya ee                                       
Sauti ya Bwana ee ndani mwangu. (x2)    
2) Mafundisho ya Bwana                               
Inaleta uzima ee ndani mwangu. (x2)
Offertory:
Intro:   Eh bata ta bwetukala kilumbu mundza
Beno bayaya a bwetukala kudiku zulue        
Eh mfumu ame mfumu ame nhidi ka            
Eh mfumu ame mfumu ame nkidi aka a.

1) Eh e mfumu yamba makabu. (Repeat) 
Yamba makabu yange pesa na beto. (Repeat)
Tala maboko ya muno yokele pamba. (Repeat)
Tala muni kibeni suka tiyanene. (Repeat)
Kikima munukalenda pesa nange e. (Repeat) 

Ref:     Mfumu e mfumu, mfumu e mfumu
Mfumu e mfumu, mfumu e mfumu e e e. 

2) Eh e mfumu yamba mapa. (Repeat) 
Yamba mapa yange pesa na beto. (Repeat)
3) Eh e mfumu yamba vinu. (Repeat)
Yamba vinu yange pesa na beto. (Repeat)
4) Eh e mfumu yamba chorale. (Repeat)
Yamba chorale yange pesa na beto. (Repeat)


We are all sinners
But how will it be one day?
How can we gain Heaven?
My God, My God, what more
can we do.

O God accept these offerings          
that we present to you.
Accept this bread.
Accept this wine.
Accept the fruits of our work           
Accept this choir.
What we present is so little
But these offerings find
value before you.
What more can we give you?

Sanctus:
Nso
Nso Nso Nso Nso Nso
Oseburuwa chineke nki'igwe ndi agha a a,
Nso
Ebube gi juputara n'eligwe n'ala a
Hosanna (x4) n'elu kasi elu.
Odi Ngozi bu o-nye biara a
Nso
N'aha Onyenweanyi – Onyenweanyi
Agnus Dei:
1st voice:          Meme masumu ma nsti (x2)
Eh kimeme ya kekatula masumu ma nsti (x2)
Tenor:             Tina beto
Everyone:        Nkenda a a a a a
Nkenda o o o o o
Nkenda

Communion 1
Ubi caritas et amor       (Where there is charity and love)
Ubi caritas Deus ibi est    (Where there is love, there is God)
Recessional:
The Lord hears the cry of the poor
Blessed be the Lord
I will bless the Lord at all times
His praise ever in my mouth
Let my soul glory in the Lord
For He hears the cry of the poor
Let the lowly hear and be glad
The Lord listens to their pleas
And to hearts broken He is near
For He hears the cry of the poor
Ev'ry spirit crushed He will save;
will be ransom for their lives;
will be safe shelter for their fears,
For He hears the cry of the poor
We proclaim the greatness of God,
His praise ever in our mouth;
ev'ry face brightened in His light,
For He hears the cry of the poor.
The OBLIGATION to attend Mass on Sunday remains SUSPENDED. Therefore, we ask you to consider the possibility of continuing to follow the Mass online or attend on a weekday.  This will ease the pressure of numbers for the Sunday Masses, and allow a gradual return to the Eucharist for more people.
If you do want to attend Mass on Sunday, numbers are limited, therefore, it is essential that you book a place.  To do this, phone, text or e-mail Fr. Phil, who will make the arrangements.  This is done on a first come, first served basis.
Face coverings in church are now mandatory; however some people are exempt for medical or other reasons.  Social distancing must always be observed where possible.
Please respect the requirement to socially distance while in the church. We have the privilege of being able, still, to meet for Mass, even while restrictions are becoming even tighter for the rest of society. We cannot afford to jeopardise this. If "Test and tracing" ever revealed that someone had contracted the virus in the church, the whole community would suffer. So, please, respect the requirement to keep socially distanced from each other.
QUOTATION FROM POPE FRANCIS: "There are Christians whose lives seem like Lent without Easter." "An evangeliser must never look like someone who has just come back from a funeral." "It's not by proselytising that the Church grows but by attraction." "The Church will have to initiate everyone – priests, religious and laity – into the "art of accompaniment" which teaches us to remove our sandals before the sacred ground of the other."
(These are all quotations from the Apostolic Exhortation, Evangelii Gaudium, from 2013).
THIS WEEK'S SAINTS:
Monday 26th October: Saint Chad and Saint Cedd. These were brothers who were educated at Lindisfarne under St. Aidan. Cedd was the founder of many monasteries and was appointed Bishop for an area that is now Essex and died of the plague in 664. Chad was originally abbot of Lastingham monastery but then appointed Bishop of Northumbria. However, his ordination was contested by Wilfrid and he humbly withdrew. He was sent as Bishop of Mercia instead, where he founded the See of Lichfield. He was revered very soon after his death for his humility and his dedication to preaching the Gospel.
Wednesday 28th October: SS. Simon and Jude (Apostles). Little is known of Simon except that he was born in Galilee and he was referred to as "the zealot". Jude is also known as Thaddaeus and was the apostle who, at the Last Supper asked the Lord why he showed himself only to his disciples and not to the whole world (John 14:22).
BOOKS AND THE PANDEMIC. During the pandemic, I, like many of you, have had more chance to read books and one of the books I read was "Ghost ship", by Fr. Azariah France-Williams, an Anglican priest, who is now based in Hulme in Manchester. He wrote about institutional racism in the Church of England but so much of what he wrote has parallels within the Catholic Church. Fr. Azariah addresses the belief that is often expressed by people in this country, namely, that racism is no longer a serious problem here. There's even a book written by Douglas Murray, "The Madness of the crowds" that makes such a claim. However, a recent report from the Runnymede Trust called "Ethnicity, Race and Inequality in the UK" shows unequivocally that racism and inequality are still very much present. It may have changed its face to a certain extent, but, regrettably, it's still here. So much of it is in unconscious bias or the belief that being colour-blind (I don't see colour!") is good. All those many years ago, the MacPherson report (after the killing of Stephen Lawrence) described the colour-blind approach as an example of institutional racism; if you don't see colour then you don't recognise the particular needs of people of colour. But Brexit and the rise of populism has also seemed to give licence to some people to be hateful towards people from other countries; the rise in the incidence of hate crimes has been significant since the beginning of the Brexit campaign.

"Stay With  Us  Lord  On  Our  Journey"