32ND SUNDAY  IN  ORDINARY  TIME  (YEAR  C)
WEEK:  NOVEMBER 10TH  - NOVEMBER 16TH 2019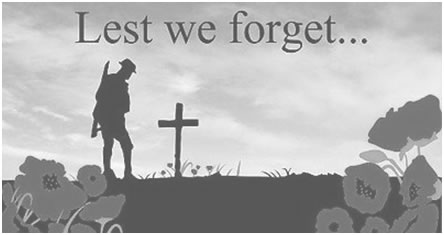 They  shall  not  grow  old, as  we  that  are  left  grow old
Age  shall  not  weary  them, nor  the  years  condemn.
At  the  going  down  of  the  sun  and  in  the  morning
WE  WILL  REMEMBER  THEM.

YOUR  CHARITABLE  PRAYERS are requested for our parishioners and friends, especially those whose names appear below.
SICK:  Sr. Catherine;   Vivien  Higgins;  Elizabeth  Flanagan;     Dominic  Boardman;   Andrea  Spencer;   Sarah  Bell;   Breda  Barret;    Roy  Eaton;    Angela  Spencer;      Michael O'Connor;   Harry & Margaret  Lawless;   Lesley  Hayes;   Peter  Gartside;   John Green; Ann  Frost;    Rita  Lowe;   Doris  Wild; Anna  Sexton; James  Whelan;   Anne  Devlin.
LATELY  DEAD:    Thelma  Smith;    Mary  Grogan;   John  Worthington.
ANNIVERSARIES:   Paddy  Glenfield;   Myron  Petra;  Barbara  Booth;   Jeff  Wright   Bernard  Grogan;   Elizabeth  Taylor;   Seamus  Whelan. May They Rest in Peace.

COLLECTION:   Envelopes:   £903.50;    Loose   £384.69;  Total:   £1,288.19. Thank you all for your continued generosity

DONATIONS  / COLLECTIONS:  many thanks for the following donations:
Redecoration  Fund:   £8.33; Gift Aided:  £0.00
CAFOD:  £20.00;   £10.00;  £16.66;   Oldham Food Bank  £40.00 and £10.00;  Cornerstone   £40.00.   

PARISH  NEWS
A  Mass  of  Thanksgiving  for the 35th Wedding Anniversary of parishioners Mike and Jayne Finch. They were married in this church by Fr. A. Clark on November 10th 1984. Congratulations and best wishes to you both.
Hooray! It's Christmas Draw Time!! The Christmas Draw tickets are available at the back of church. They still cost £1 per book of 5 tickets. This is an opportunity to help church finances, by selling as many as possible to family and friends (over 16 years old!). Please take some and return the counterfoils with the name of the purchaser filled in on each counterfoil, together with the money to Colin or to the Piety Shop. I hope you win.
Another HURRAY! The paper carrier bags (note, NOT plastic) have arrived! Therefore, if you wish, you can pick one up after Mass if you have any goodies to donate to the Christmas Fayre. Any spare bottles of wines or spirits will be gratefully accepted for the Bottle Stall or gifts that you might have received which, are surplus to your needs, for the Tombola Stall. Indeed anything that is in good condition that could be sold on the stalls. No broken toys or jumble please!
The "used stamps" box in the narthex was opened last week and the stamps taken to Dr. Kershaw's hospice. However, we were told that they do not collect them any more (and neither do "Guide Dogs for the Blind") so we  will no longer be accepting used stamps.
Youth Ministry Vacancy
Deanery Confirmation & Youth Ministry Coordinator  -  Full Time, 35 hours per week at
St Mark's Presbytery, Pendlebury; Salary: £20,000-25,000 per annum
The diocese is currently seeking an enthusiastic and committed individual to coordinate the implementation of the Diocesan Confirmation Programme in the Deanery of St John and develop ministry to young people more generally in each parish. The successful candidate will have an ability to engage others, deliver effective training and demonstrate a clear passion for sharing the Catholic faith with the younger generation. Closing date for applications: 12 noon on Monday 11th November 2019 To request an application pack or for more information on this post please contact Human Resources Manager, Hannah Howard, Department of Human Resources Cathedral Centre, 3 Ford Street, Salford, M3 6DP. Telephone: 0161-817-2222 or email HR@dioceseofsalford.org.uk

"WHAT'S  ON"  THIS  WEEK"
TODAY:  we welcome Fr. Callum Brown to our 10.00am Mass. Fr. Phil is representing the Catholic community of Oldham at the Remembrance Service in the town centre.
THURSDAY: 2nd meeting for Parish Sacramental Programme in Holy Rosary school at 3.00pm.
SATURDAY: 2nd meeting for Parish Sacramental Programme in the Parish House at 10.00am.
ALSO, Music Ministry: Training Day, with Stephen Dean - at St Mary's Catholic Church, Eccles, M30 0LU - 10am until 3pm. To register for a place call: 0161 817 2214.
NEXT  SUNDAY: Sacramental Programme celebration "We are People Who Celebrate" – Mass in church at 10.00am.
SMILE – A – WHILE
An Irish priest is driving along a country road when a police man pulls him over. He immediately smells alcohol on the priest's breath and notices an empty wine bottle in the car. He says: "Have you been drinking?" "Just water," says the priest. The cop replies: "Then why do I smell wine?" The priest looks at the bottle and says: "Good Lord! He's done it again!"

FORTHCOMING  EVENTS
Please see the church notice board for further details of the following:
6th International Music Festival on Saturday 23rd November at 2.30pm.
Parish Team Meeting on Thursday 28th November at 7.30pm.
Sacramental Programme: Reconciliation Service and First Confession on Saturday 30th November at 2.00pm in church.
Christmas Fayre on Sunday 1st December.
The Parish Reconciliation Service before Christmas will be at 3.00pm on Sunday 15th December.

THIS  WEEK'S  FEASTS
St. Martin of Tours: born 316, formerly a soldier then was baptised and founded a monastery in France. Chosen as Bishop of Tours,  he worked hard and preached against paganism.
St. Josaphat: born in 1580, he was a Ukrainian saint and became Archbishop of Polotsk.
St. Albert the Great: a great scholar, born in 1206 and became a Dominican. He became Bishop of Regensberg and wrote much theology.
St. Edmund of Abingdon: born in 1175, he became Archbishop of Canterbury. He had many disputes with the king and while on his way to seek Papal support, he died in France.

ITEMS  FROM  THE  PARISH  TEAM  MEETING  HELD  ON  OCTOBER  24TH
Hope in the Future: Stage 3 of Hope in the Future has as its theme 'Living the Sunday Eucharist'.  A guide to the various parts of the Mass has been produced. This is called 'The Order of Mass' and some copies will be available at the back of church.  A 'Children's Mass Sheet' has been produced and will be distributed to our children. The sheet handout breaks the Mass down into its constituent parts, and it was thought that they should be helpful for most children. The Hope in the Future programme asks us to look at the various Ministries involved in the Sunday Eucharist.  The team considered the first two: i) The Ministry of Hospitality;  the work done by our current welcomers was recognised, but it was thought that this ministry of welcoming and caring could be improved by involving members of the various other communities.  It was agreed to seek volunteers from these communities to join Jim and Margaret on a regular basis on the days when any particular group is leading the singing.  ii) The Ministry of the Word: it was agreed that some of our readers, are not as clear as they should be. We need to work on that as far as possible. Fr Phil informed the team that Fr Gaspar (St. Herbert's, Chadderton) would be the priest representative for our Deanery to the diocese on matters related to the Hope in the Future Programme. We are concerned that our work has been under-reported in the past, and he has plans to rectify this.
Faith of our Fathers 2:  Because of a misunderstanding at the printers, the cost of printing a run of 300 copies has now risen to around £1000; still considerably less than our first quotation.
Confirmation: We are awaiting the completion of a Confirmation Programme prepared by Fr Callum Brown, (St. Edward's, Lees). This will be used or amended as required, but there is no immediate urgency as formal instruction and preparation for confirmation is not expected to start until September next.
"Stay With  Us  Lord  On  Our  Journey"