2ND  SUNDAY  OF  ADVENT   (YEAR A) 
WEEK:  DECEMBER  8TH   -   DECEMBER 14th    2019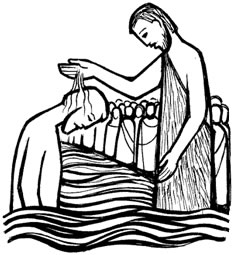 "I  baptise  you  in  water  for  repentance,  but  the  one  who  follows  me  is  more  powerful  than  I  am,  and  I  am  not  fit  to  carry  his  sandals;  he  will  baptise  you  with  the  Holy  Spirit  and  fire."

YOUR  CHARITABLE  PRAYERS are requested for our parishioners and friends, especially those whose names appear below.
SICK:  Sr. Catherine;   Vivien  Higgins;  Elizabeth  Flanagan;     Dominic  Boardman;   Andrea  Spencer;   Sarah  Bell;   Breda  Barret;    Roy  Eaton;    Angela  Spencer;      Michael O'Connor;   Harry & Margaret  Lawless;   Lesley  Hayes;   Peter  Gartside;    Ann  Frost;    Anne  Devlin;   Mark  Wilson. 
LATELY  DEAD:   Mary  McDermot;    Nick  Walmsley.   
ANNIVERSARIES:   Elizabeth  Lucas;   Michael  McGrother;   Piotr & Anna  Kopacz; Charlie  Kopacz;   Zofia  Fillingham;   Richard  Charles  Alty.   May They Rest in Peace.                   

COLLECTION:   Envelopes:   £554.06;    Loose   £400.25;    Total:   £954.31.
Thank you all for your continued generosity

DONATIONS  / COLLECTIONS:  many thanks for the following donations:
Redecoration  Fund:   £4.51. Gift Aided:  £0.00.
CAFOD   £44.53  and  £10.00;   Oldham Food Bank  £10.00;   Missio  £3.12;  Retired Priests' Fund  £20.00.

PARISH  NEWS
Will parishioners please note that there is no guarantee that any items of interest or names intended for the newsletter e.g. sick, anniversaries, which are received after noon on Friday will be able to be included in that week's newsletter. This is because of the amount of work that needs to be done including printing and folding etc.
 The Christmas Draw tickets are available at the back of church. They still cost only £1.00 per book of 5 tickets. This is an opportunity to help church finances, by selling as many as possible to family and friends (over 16 years old!). Please take some and return the counterfoils with the name of the purchaser filled in on each counterfoil, together with the money to Colin or to the Piety Shop.
CHRISTMAS  FAYRE
Many thanks to the organisers, stall holders, volunteers and supporters for an enjoyable afternoon which raised a wonderful profit of £1,240 for church funds. The entertainment was excellent - possibly a few 'Britain's Got Talent' contestants there!

PRIZE  RAFFLE
All numbers are white / yellow tickets and of the 15 prizes, there are only five unclaimed. These will be kept in the piety shop until January 1st after which they will be "recycled".
| | | |
| --- | --- | --- |
| 3 | RINGTON'S  CHRISTMAS  BREAKFAST  SET | 139 |
| 6 | ROSES  CHOCOLATES | 216 |
| 7 | CHRISTMAS  PRESERVES | 258 |
| 10 | FOX'S  BISCUITS | 253 |
| 12 | SCOTTISH  SHORTBREAD | 262 |
CORNERSTONE: are making a special appeal for bags! Yes, BAGS: Full of used / new hats /gloves / sanitary & hygiene products / hand gel / tissues / wipes etc. They will hand them on to women and men who are homeless. If over the next two weeks you can drop them off at the church, we will get them to Cornerstone. Many thanks.

"WHAT'S  ON"  THIS  WEEK"
NEXT  SUNDAY:  The Parish Advent Reconciliation Service  will be at 3.00pm.
TWEETS"  FROM  POPE  FRANCIS
The Church exists to keep alive in people's heart the memory that God loves them. It exists to tell everyone, even those furthest away: "God doesn't forget you, He cares about you".
Today the Church praises stability. "Trust in the Lord forever, because the Lord is an eternal Rock" (Isa 26:4). Those who trust in the Lord will always be safe, because their foundations are sunk into the Rock.
Let us pray for all the pastors of the Church, that they might guide the flock entrusted to them with the same firmness and tenderness of the Good Shepherd.

FORTHCOMING  EVENTS
Please see the church notice board for further details of the following:
Christmas Services:   the First Mass of Christmas will be at 8.00pm on Christmas Eve, preceded by a Carol Service starting at 7.30pm. The Parish Mass of Christmas will be at the usual time of 10.00am.  There will be no evening Mass.
Parish Team meeting on Thursday 23rd January at 7.30pm.

THIS  WEEK'S  FEASTS
St. Damasus I: born in Spain, he became pope in 366 and encouraged devotion to the Roman martyrs, writing verses to adorn their resting places.
St. Lucy: a Sicilian martyr who died in the persecution of Diocletian. An example of innocence and faithfulness, her cult was popular in the early Church.
St. John of the Cross: born in 1542, he was a Carmelite friar who reformed the Order.

SMILE – A – WHILE
A husband is advised by a psychiatrist to assert himself. "You don't have to let your wife henpeck you. Go home and show her you're the boss." The husband takes the doctor's advice. He rushes home, slams the door, shakes his fist in his wife's face, and growls, "From now on, you're taking orders from me. I want my supper right now, and when you get it on the table, go upstairs, and lay out my best clothes. Tonight, I'm going out with the boys, and you are going to stay at home where you belong. And another thing, guess who's going to comb my hair, give me a shave, and tie my necktie?" His wife says calmly, "The undertaker."

ITEMS  FROM  THE  PARISH  TEAM  MEETING  HELD  ON  NOVEMBER 28TH  
The need for altar servers to clear up in the sacristy after Mass was raised. This was dealt with in more detail in the following item.
The team continued to discuss the next part of the Hope in the Future programme.  This continued the theme of ministries at Mass.  The ministry of the Server and the ministry of Extra Ordinary Ministers of Holy Communion (Eucharistic Ministers) were discussed.  After considerable debate it was agreed that some of our ministers in both categories may be unsure of exactly what their duties are.  It was agreed that Colin would prepare a leaflet describing the basic essentials for ministers in both cases. This would then be provided to the ministers, after approval by Fr. Phil, at a meeting of ministers in a few weeks time.
The women of Pitt Street Mosque have indicated that the first meeting between themselves and several of the women from our parish was a great success.  A return visit when they will visit us will be arranged in the near future.  This will probably be on a Saturday when more of our women will be able to attend.
It was agreed that the International Music Festival had been a great success. It was difficult to decide if the change of time had seen an increase in the attendance, but there were at least as many people there as usual.  It was suggested that the venue and time could be changed by incorporating the Festival into the Summer Fun Day.  It was agreed that the choir leaders should consult together on the suggestion. (to be continued next week)
"Stay With  Us  Lord  On  Our  Journey"