SEVENTH SUNDAY OF EASTER (YEAR C)
WEEK: MAY 29TH - JUNE 4TH 2022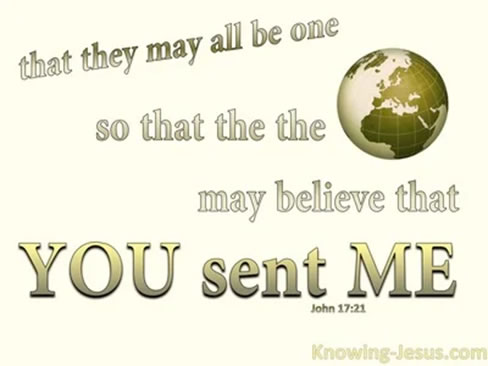 YOUR  CHARITABLE  PRAYERS are requested for our parishioners and friends, especially those whose names appear below.
SICK: Vivien Higgins; Margaret Lawless; Michael Guilfoyle; Dominic Boardman. Kath Green: Cyril Clarke; Elizabeth Flanagan, Pete McNamara, Angela Marshall, Joseph McConnon, Margaret Cole, Michael Tootill, Rev. Derek Palmer, Breda Barret, Victoria Villaruz, Juanito Auxtero, Joan Killeen, Thomas McLean, Frank O'Donnell, Michael Walsh,
LATELY DEAD: Dorothy Sheeran, Doris Wild, Olya Pozn
ANNIVERSARIES: Paul Lennon, Bessie Beswick, Phil and Ellie McDermott, Dorothy Fogg, Elizabeth Anne and Fred Lees, Clifford Owen, Albert Gough

LAST WEEKEND'S COLLECTION: £672.79
Standing Order: £734.00 a month
CHURCH BOXES / DONATIONS: Foodbank £10.00; CAFOD £10.00
Many thanks for your kind generosity.
ONLINE FINANCIAL CONTRIBUTIONS TO THE PARISH:
Our Bank: Barclays Bank - Account Name: TSDT St Mary and St Patrick Oldham;   Sort Code 20 55 34;   Account Number 50949825;  Reference: Contr.

HYMNS FOR THIS SUNDAY'S MASS
Entrance:
Alleluia! Sing to Jesus!
His the sceptre, his the throne;
Alleluia! His the triumph,
His the victory alone.
Hark! The songs of peaceful Sion
Thunder like a mighty flood.
Jesus, out of every nation,
Has redeemed us by his blood.
Alleluia! Not as orphans
Are we left in sorrow now;
Alleluia! He is near us;
Faith believes nor questions how.
Though the cloud from sight received him
When the forty days were o'er,
Shall our hearts forget his promise,
"I am with you evermore"?
Alleluia! Bread of angels
Here on earth our food, our stay;
Alleluia! Here the sinful
Come to you from day to day.
Intercessor, friend of sinners,
Earth's Redeemer, plead for me
Where the songs of all the sinless
Sweep across the crystal sea.
Alleluia! King eternal,
He the Lord of lords we own:
Alleluia! born of Mary,
Earth His footstool, heaven His throne:
He within the veil, has entered,
Robed in flesh, our great High Priest:
He on Earth both Priest and victim
In the Eucharistic feast!
Kyrie:
Nhai, mambo mutirizvireo tsitsi
Kristo, mambo mutirizvireo tsitsi
Nhai, mambo mutirizvireo tsitsi
Gloria:
Ah nkembo, nkembo, nkembo
Ah nkembo, nkembo, nkembo
Nkembo o o Nkembo o o nkembo
Nkembo o o Nkembo o o nkembo
Ref:     Ah nkembo na tata ah a ah a               Ah nkembo na mwana ah a ah a   Ah nkembo na mpeve santu               
Bass:    Ah nkembo nkembo
Nkembo na tata a a a a nkembo
(Everyone) Nkembo na tata a a a a nkembo
Yina salaka beto o o o nkembo
(Everyone) Yina salaka beto o o o nkembo (Ref)
Nkembo na mwana a a a a nkembo
(Everyone) Nkembo na mwana a a a a nkembo
Yina sadisa beto o o o nkembo
(Everyone) Yina sadisa beto o o o nkembo (Ref)
Nkembo na mpeve e e e e nkembo
(Everyone) Nkembo na mpeve e e e e nkembo
Yina santisa beto o o o nkembo
(Everyone) Yina santisa beto o o o nkembo
Gospel Acclamation:
Alleluya, alleluya, alleluya, alleluya (x2)
1) Mimi nasikiya ee                                        I am listening to the word of God
Sauti ya Bwana ee ndani mwangu. (x2)     and this word will stay with me.
2) Mafundisho ya Bwana                                The teachings of God
Inaleta uzima ee ndani mwangu. (x2)                    give me life.
Offertory 1:
Nilibe mwana ine wakupeleka
Kwamulungu wanga
Ndipeleka ine'e
Ndipeleka moyo wanga  x 2
Chorus:
Ndipeleka, ndipeleka moyo wanga,
Ndipeleka ine'e
Ndipeleka moyo wanga 
2. Nilibe chuma ine'e wakupeleka
Kwamulngu wanga, ndipeleka ine'e
Ndipeleka moyo wanga 
3. Nilie padzo ine wakupeleka
Kwamulngu wanga, ndipeleka ine'e
Ndipeleka moyo wanga 
Offertory 2.
Ref.     Nzambee, Yambaee                            Accept our offerings, Lord.
Mabonza mabiso zambe.
1)         Tokopesa yo mapa na vinio               Accept the bread and wine.
Oyamba yango zambe.
2)         Tokopesa yo misala miso                   Accept our work.
Oyamba yango zambe.
3)         Tokopesa yo mabota manso              Accept our families.
Oyamba yango zambe.
Sanctus:
Santu yo mosantu u u
Zambe wa bokasiii
Mapata malikolo makoyembelakayo. Santu.
Banjelu balikolo bakoyembelakayo. Santu.
Hozana, Hozana kembo nayo Kristo. Santu.
Agnus Dei:
Mwana kondo wa mungu u (x2)
Ondo wae makosa ye wanadamu (x2)
A Bwana utrumiye (x4)
A Bwana utrumiye (x4)
A bwana tupe amani (x4)
Communion 1:
Chineke'e! Chineke'e! Chineke'e!   Indinma (x3)  Idinma Eze, Idinma
Chineke'e! Aka na gworia! Uzu nakpu nwa!
Indinma….
Chineke'e! Agu neche mba! Chim nji aga uzo
Indinma….
O my Lord! O my Lord! O my Lord!
You're good. You're good, my God. You're good.
O my Lord! Alpha and Omega! Jehovah Shamar!
You're good….
O my Lord! Lily of the valley! Master of the universe!
You're good…
Oh mon Dieu. Tu es bon (x3)
Oh mon dieu tu es bon pour moi, tu es bon.
Communion Two
Be still, and know I am with you,
Be still, I am the Lord.
I will not leave you orphans.
I leave you with my world. Be one.
You fear the light may be fading,
You fear to lose your way.
Be still, and know I am near you.
I'll lead you to the day and the sun.
Be glad the day you have sorrow.
Be glad, for then you live.
The stars shine only in darkness,
and in your need I give my peace
Recessional:
Where the love of Christ unites us
There God is found
Where we meet as love invites us
There God is found
Let us come with jubilation
To the God our salvation
Love enlivens all creation
There God is found
Where we meet without division
There God is found
Free from anger and derision
There God is found
Let all bitter feuds be ended
Strife resolved and foes befriended
Pride and fear by love transcended
There God is found
Where the blessed live for ever
There God is found
Bonds of love no pain can sever
There God is found
Christ in glory we implore you
Let us with the saints adore you
Love resplendent flows before you
There God is found
NOTICES:
All Masses will continue to be live streamed. A link is provided on the Parish website: www.smwsp.org.uk or via the Twitter App (@PhilipSumner13).
The Obligation to attend Mass on Sunday is still suspended until further notice. 
MESSAGE FROM CAFOD (DIOCESE OF SALFORD)
Thank you for your support over the last few months with our Lent and Ukraine appeals. We really are grateful for the truly generous donations we've received from the Catholic Community.
You will know that we don't just look to deal with the effects of poverty, but also to tackle the causes. We continue our focus on food as we introduce our new campaign Fix the Food System. Parish Volunteers who campaign with CAFOD will be receiving information on this and more can be found on our
Fix the Food System webpage
LIFE IN THE SPIRIT SEMINARS
The next session is from 6-8pm on Friday 3rd June. Fr. Isidore will be the speaker that night. Subsequent sessions will be on each Friday night from 6-8pm, all in St. Patrick's Church, until the final session, which will be on a Saturday, 25th June at the same time (6-8pm). There's a notice at the back of the church with more details.
FIRST COMMUNIONS
We have the final meeting for the St. Patrick's Group on Saturday 4th June at 10am and then they will make their First Communion the next day (5th June) at 2.30pm.
THE YOUTH MASS
I have now put a photographic report of this Mass on the website. It is on the Past Events page. I am hoping that the young people will return to do a couple of slots (Offertory and recessional) on 12th June at the 10am Mass, the 46th anniversary of my ordination as a priest – Filipino choir please note that you don't need to prepare an Offertory hymn that day!
CONFIRMATION PROGRAMME
There will be a celebration of confirmation next Saturday at 3pm for those who have been prepared by Fr. Callum. Then, on the next day (Sunday – the Feast of Pentecost) there will be three more confirmations during 10am Mass. I will also be doing the confirmations at St. Mary's Failsworth on the following Saturday (June 11th), so Fr. Michael Job will be saying Mass at St. Patrick's that day.
THE READINGS THIS SUNDAY
"May they all be one. As you, Father, are in me and I am in you, may they also be in us so that the world may believe that you have sent me."
These, of course, are the words of Jesus praying for his disciples as he's about to go to his death. But his prayer is surely for all of us too. It's a prayer for a true communion of people, that's to be seen in the relationship of the Trinity itself, where we can speak of oneness, even when there's clearly difference.
The ethnic mix of many of our communities has changed so much in recent years because of the movement of peoples. And hateful racism is not simply targeted at black footballers on social media. Immediately after Brexit, the number of racist incidents rose significantly across the country and all too many people saw newcomers as unwelcome. It's not without reason that footballers and others in this country have been 'taking the knee' since the killing of George Floyd in the United States.
Back in the year 2000, Pope John Paul II suggested an aim for the beginning of the millennium that he thought the rest of us might share. Like Jesus in the Gospel, his prayer was that we achieve a 'spirituality of communion'. He described this as being able to see God shining on the face of the brothers and sisters around us, to know how to "make room" for people who are different, and to bear "each other's burdens".

THIS WEEK'S FEASTS OR SPECIAL DAYS
Tuesday 31st May – The Visitation of the Blessed Virgin Mary.
Wednesday, 1st June – St. Justin. He was born in Samaria in 110 and, on becoming a Christian, wrote two great works in defence of Christianity (the 'Apology' and the 'Dialogue with Trypho'). These gave us information on the early Christian communities. In about the year 165, he was arrested and condemned to death.
Thursday 2nd June – Ss Marcellinus and Peter. They were martyred in the persecutions of Diocletian around the year 300. Peter, when he was already in prison, invited his fellow prisoner, the priest Marcellinus, to baptise their gaoler whom Peter had converted.
Friday, 3rd June: St. Charles Lwanga and Companions.  Charles and 21 others all under the age of 25 were martyred by burning or beheading under a persecution of Christians of all denominations by the deviant King Mwanga of Uganda in 1885/7.

CARITAS SALFORD ANNOUNCES
REOPENING OF MORNING STAR ACCOMMODATION
Following improvement works, Caritas Salford is delighted to announce the re-opening of their Morning Star supported accommodation for people who are homeless. From this week, the Caritas team will welcome 20 single homeless men who would otherwise be housed in poor quality, unsupported temporary accommodation. Many will have been sleeping rough or 'sofa surfing' and will benefit from having their own room in a supported project.
Could you help by sponsoring a room at Morning Star? Please visit www.caritassalford.org.uk/service-view/morning-star-hostel/ or call 0161 817 2285.
WALK FOR CREATION
Following on from its successful climate walk last October, the Diocese of Salford has decided to hold another reflective walk this year.
The walk will take place on Sunday 2nd October. Further details will be announced in due course.
GARDENING FOR WILDLIFE
The Laudato Si' Centre is launching a two-day foundation course in wildlife gardening at its base at Wardley Hall. The dates are Saturday 21st May and Saturday 1st October. The course will include practical activities to encourage wildlife and create specific habitats for wildlife corridors. The full course fee is £60 per person. If you only want to attend one day this will be £45 per person. To book or for more information please see https://northernschool.info/wildlife-gardening-laudato-si