THE THIRD WEEK OF ORDINARY TIME (YEAR C)
WEEK: JANUARY 23RD – 29TH 2022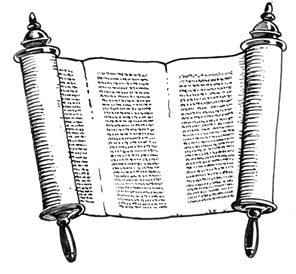 "Unrolling the scroll, He found the place where it is written: The Spirit of the Lord has … anointed me."

YOUR  CHARITABLE  PRAYERS are requested for our parishioners and friends, especially those whose names appear below.
SICK: Sr. Catherine; Vivien Higgins; Margaret Lawless; Michael Guilfoyle; Dominic Boardman. Kath Green: Cyril Clarke; Elizabeth Flanagan, Angela Marshall, Pete McNamara, Joseph McConnon, Margaret Cole, Michael Tootill, Rev. Derek Palmer, Frederick Kibblewhite, Stella Barnes
LATELY DEAD:  Mrs. Foley, Martin Haigh, Esterina Jantas, Felilia Manuel
ANNIVERSARIES: Alan Henthorn, Myron Patra, Michael Grimes, Jim Buttimer, John Donnelly, Joe Rimmer, Margaret Rainsford, Michael McGladdery, Terry Mills, Catherine and Lewis Laverty, Enid Kirane, Margaret Woodcock

COLLECTION: £733.65
Standing Order: £624 a month
CHURCH BOXES / DONATIONS: Foodbank £30.00; CAFOD £30.00; Heating £12.10; Donation £20.00; Polish Community's Christmas donation to the Parish £616.00
Many thanks for your kind generosity.
ONLINE FINANCIAL CONTRIBUTIONS TO THE PARISH:
Our Bank: Barclays Bank - Account Name: TSDT St Mary and St Patrick Oldham;   Sort Code 20 55 34;   Account Number 50949825;  Reference: Contr.
HYMNS FOR THIS SUNDAY MORNING'S MASS
Entrance
God's Spirit is in my heart.
He has called me and set me apart.
This is what I have to do,
what I have to do.
He sent me to give
the Good News to the poor,
tell prisoners that they are
prisoners no more,
tell blind people that they can see,
and set the down-trodden free,
and go tell everyone
the news that the kingdom
of God has come,
and go tell everyone,
the news that God's kingdom
has come.
Just as the Father sent me,
so I'm sending you out to be
my witnesses throughout the world,
the whole of the world.
Don't carry a load in your pack,
you don't need two shirts on your back.
A workman can earn his own keep,
can earn his own keep.
Don't worry what you have to say,
don't worry because on that day
God's Spirit will speak in your heart,
will speak in your heart.
Kyrie ( Israeli)
Lord have mercy, Lord have mercy
Lord have mercy on us all.
Lord have mercy, Lord have mercy
Lord have mercy on us all.
Christ have mercy...
Lord have mercy...
Gloria ( Cwm Rhondda)
Glory be to God in heaven,
songs of joy and peace we bring,
thankful hearts and voices raising,
to creation's Lord we sing:
Lord, we thank You, Lord, we bless You,
glory be to God our King, God our King,
glory be to God our King.
Lamb of God, who on Your shoulders
bore the load of this world's sin,
only Son of God the Father,
You have brought us peace within:
Lord have mercy, Christ have mercy,
now Your glorious reign begin,
now Your glorious reign begin.
Gospel Acclamation
Halle, halle, halle... lu... jah
Halle, halle, halle... lu... jah
Halle, halle, halle... lu... jah
Hallelujah, hallelujah!
Halle, halle, halle... lu... jah
Halle, halle, halle... lu... jah
Halle, halle, halle... lu... jah
Hallelujah, hallelujah!
Offertory
Praise to the Lord,
the Almighty,
the King of creation!
O my soul praise him,
for he is your health
and salvation.
All you who hear,
come to his altar draw near;
join in profound adoration.
Praise to the Lord
let us offer our gifts
at his altar;
let not our sins
and transgressions
now cause us to falter.
Christ the High Priest,
bids us all join in his feast;
victims with him on the altar.
Praise to the Lord,
O let all that is in us
adore him!
All that has life and breath,
come now with praises
before him.
Let the 'Amen'
sound from his people again,
now as we worship before him.
Sanctus ( Israeli)
Holy holy, holy holy,
Lord of power, Lord of might.
Heaven and earth are filled with glory.
Sing hosanna evermore.
Blest and holy, blest and holy,
He who comes from God on high.
Raise your voices, sing His glory,
praise His name for evermore.
Agnus Dei ( Israeli)
1. Lamb of God You take away the sin,
the sin of all the world:
give us mercy, give us mercy
give us mercy Lamb of God.
2. (repeat verse 1)
3. Lamb of God You take away the sin,
the sin of all the world:
grant us peace Lord, grant us peace Lord;
grant us peace o Lamb of God.
Communion 1
One bread, one body,
one Lord of all,
one cup of blessing which we bless:
and we, though many,
throughout the earth,
we are one body in this one Lord.
Gentile or Jew,
servant or free,
woman or man,
no more.
Many the gifts,
many the works,
one in the Lord of all.
Grain for the fields,
scattered and grown,
gathered to one, for all.
Communion 2
Colours of day dawn into the mind,
the sun has come up,
the night is behind.
Go down in the city, into the street,
and let's give the message
to the people we meet.
So light up the fire
and let the flame burn,
open the door, let Jesus return,
take seeds of His Spirit,
let the fruit grow,
tell the people of Jesus,
let His love show.
Go through the park
on into the town;
the sun still shines on;
it never goes down.
The light of the world
is risen again;
the people of darkness
are needing our friend.
Open your eyes,
look into the sky,
the darkness has come,
the sun came to die.
The evening draws on,
the sun disappears,
but Jesus is living,
and His Spirit is near.
Recessional
1. I give my hands, to do your work
and Jesus Lord, I give them willingly.
I give my feet to go your way
and every step I shall take cheerfully.
O the joy of the Lord is my strength,
my strength!
O the joy of the Lord is my help,
my help!
For the power of His Spirit is in my soul
and the joy of the Lord is my strength.
2. I give my eyes, to see the world
and everyone, in just the way you do.
I give my tongue to speak your words,
to spread your name and
freedom-giving truth.
3. I give my heart, that you may love
in me your Father and the human race.
I give myself that you may grow
in me and make my life a song of praise.
NOTICES:
All Masses will continue to be live streamed. A link is provided on the Parish website: www.smwsp.org.uk or via the Twitter App (@PhilipSumner13).
The Obligation to attend Mass on Sunday is still suspended until further notice. 
There is, now, no longer any need to book your places for the 10am Mass on a Sunday morning All the ropes that have blocked access to every second bench have now been removed. I would still ask that families try to keep to one bench and not join others already in a bench.

Face coverings in church are now required by law unless people are exempt for medical or other reasons. 

Social distancing is also still requested (1 metre apart from others not in your family).
THE CURRENT SACRAMENTAL PROGRAMME FOR FIRST COMMUNION
The next meeting for the sacramental programme will be on Saturday 12th March (Holy Rosary Group). And Saturday 19th March for St. Patrick's group.
FORMATION SERIES
Local reality of the Church in Salford with Bishop John Arnold: Wednesday 9th February 2022, 7:30pm – 9pm
Cathedral Centre and Via Zoom: Register here - www.dioceseofsalford.org.uk/the-local-reality-of-the-church-in-the-diocese-of-salford/
OCTAVE OF PRAYER FOR CHRISTIAN UNITY: 18TH -25TH JANUARY
Theme: We saw the star in the East, and we came to worship him (Mt2:2). Materials for the Week of Prayer for Christian Unity 2022 have been prepared by the Middle East Council of Churches. More than ever, in these difficult times, we need a light that shines in the darkness. The Middle East has witnessed many difficulties, yet we proclaim Jerusalem as "The City of Peace". Today, peace is missing from that city, yet we maintain the belief of a New Jerusalem where all people will come together.
THIS WEEK'S FEASTS OR SPECIAL DAYS
Monday, 24th January – St. Francis de Sales – He was born into a noble family in Annecy in 1597. He was ordained a priest and worked strenuously for the Church by distributing printed essays on the Faith. He became Bishop of Geneva and is the patron saint of journalists and writers,
Tuesday, 25th January. The Conversion of St. Paul.
Wednesday 26th January – St Timothy and Titus:  These were both companions of St. Paul, entrusted with the care of Christian communities in Ephesus and Crete, respectively.
Thursday 27th January – St. Angela of Merici – born in Brescia in the north of Italy c1470, she entered the third Order of St. Francis and founded the Ursulines, devoted to the education of girls from families in poverty. She died in 1540.
Friday 28th January – St Thomas Aquinas – He became a Dominican and studied in Cologne under St. Albert the Great. He remains the most influential theologian / philosopher in the Catholic Church and, perhaps beyond. In his two great books, Summa contra gentiles and Summa theologica, according to Pope John XXII, who canonised him, he cast greater light within the Church than all the other doctors taken together.
OCTAVE OF PRAYER FOR CHRISTIAN UNITY: 18TH -25TH JANUARY
Archbishop Bernard Longley reflected this week on the immense work done and the road still to travel towards the goal of full visible unity. He spoke of the immense value of the "friendships, reflecting, praying, and witnessing together," which enables deeper bonds and understanding.

SUNDAY OF THE WORD OF GOD
This Sunday, 23 January, is the 'Sunday of the Word of God' - a day, instituted by Pope Francis in 2019, devoted to the celebration and study of Sacred Scripture.
"Devoting a specific Sunday of the liturgical year to the word of God can enable the Church to experience anew how the risen Lord opens up for us the treasury of his word and enables us to proclaim its unfathomable riches before the world." Pope Francis.
CARITAS SUNDAY 29TH - 30TH JANUARY
"For I was hungry and you gave me food, I was thirsty and you gave me something to drink, I was a stranger and you welcomed me, I was naked and you gave me clothing, I was sick and you took care of me." Matthew 25:40

Each year in our diocese, the final weekend of January is usually designated Caritas Sunday, an opportunity to highlight the work of Caritas Diocese of Salford, as our diocesan social action agency.

Some headlines from the Caritas annual report for last year:
Over 3,000 one-to-one support sessions for people without a permanent home
Long-stay housing to 38 young parents in supported accommodation, with 9 young mothers helped into independent tenancy
Help into higher education, employment or training for 72 refugees
Support to over 200 older people to prevent isolation and ill health
And thousands of food parcels for families affected by poverty and hundreds of showers, meals, clothing and footwear provided for street sleepers
JOB VACANCIES:
Volunteer Coordinator for Caritas Diocese of Salford
Thanks to the receipt of funding specifically intended for capacity building, Caritas Salford is recruiting for a Volunteer Coordinator. This newly created post will improve the promotion, recruitment, selection, induction and ongoing support for volunteers across our organisation.
Appointment type: 37 hours per week, permanent
Location: Manchester with travel/homeworking
Closing date: Wednesday 2 February 2022, 10.00am
Interviews: Friday 11 February 2022
Salary: SCP16-19 £24,012 – £25,481 per annum.
For more details of this opportunity and other vacancies, please visit https://www.caritassalford.org.uk/careers/

"Stay With  Us  Lord  On  Our  Journey"p