6TH  SUNDAY  IN  ORDINARY  TIME    (YEAR  C)
WEEK:  FEBRUARY 17TH  -  FEBRUARY 23RD  2019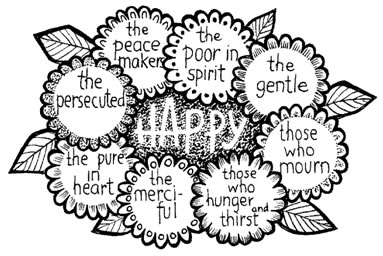 "A   blessing  on  the  man  who  puts  his  trust  in  the  Lord, with  the  Lord  for  his  hope.  He  is  like  a  tree  by  the  waterside  that  thrusts  its  roots  to  the  stream:  its  foliage  stays  green;  it  has  no  worries  in  a  year  of  drought,  and  never  ceases  to  bear  fruit."

YOUR  CHARITABLE  PRAYERS are requested for our parishioners and friends, especially those whose names appear below.
SICK:   Sr. Catherine;     Allison  Wild;      Vivien  Higgins;  Elizabeth  Flanagan;     Dominic  Boardman;   Mary  Garvey;   Theresa  Hart;   Norman  Hussey;    Ezbilto  Bulioieseclue;   Michelle  Hanson;   Andrea  Spencer;   Sarah  Bell.
LATELY  DEAD:    Una  Lester;   Duncan  Crawford;   Ray  Hart;   Sam  Ward;   Anna  O'Connor;   Alice  Karpasides;   Tina  Da  Damo.  
ANNIVERSARIES:  Brenda  Hanson;   Zofija  Jan  Ivan  Jadinga  Albert. May they Rest in Peace.
IN  THANKSGIVING  FOR  favours  received. 
COLLECTION:   Envelopes:  £516.53;    Loose:  £381.14;    Total:  £897.67.
Thank you all for your continued generosity.                                        
DONATIONS/COLLECTIONS:  many thanks for the following donations:
Redecoration  Fund: £12.10 and £10.00  Gift Aided:  £0.00
CAFOD: £60.00;  £33.00;  £20.00;  £10.00   Cornerstone:  £40.00 and £20.00; Oldham  Food  Bank:  £40.00 and £20.00.

PARISH  NEWS
A Quiet Day here at St. Patrick's organised by the Oldham Walsingham Association on Wednesday 1st May, 10.00am – 3.00pm. Bring your own lunch – tea and coffee provided. The leader of the Quiet Day will be Fr. Andrew Pastore of the Schoenstatt Fathers. Price £7.50 – places can be booked via Colin Riley, but if you wish to pay by cheque please make it payable to Oldham Walsingham Association. See the church notice board for full details.
 The National Pilgrim Virgin Statue of Our Lady of Fatima, along with Relics of Saints Jacinta and Francisco will visit the Cathedral on Saturday 23rd and Sunday 24th February. A whole series of events and services are planned across the two days. Devotions are encouraged across the two days between services and all are welcome to celebrate this once in a lifetime visitation.
"SMILE – A – WHILE"
(The visiting Bible school supervisor asks little Johnny during Bible class, "Who broke down the walls of Jericho?" Little Johnny replies, "I dunno, but it wasn't me!" The supervisor, taken aback by Johnny's lack of basic Bible knowledge goes to the school principal and relates the whole incident. The principal replies, "I know Little Johnny as well as his whole family very well and can vouch for them; if Little Johnny said that he did not do it, then I, as principal is satisfied that it is the truth." Even more appalled, the inspector goes to the regional Head of Education and relates the whole story... After listening he replies: "I can't see why you are making such a big issue out of this; just get three quotes and fix the blinking wall!"
If Mary had Jesus, and Jesus is the lamb of God, does that mean Mary had a little lamb?

"WHAT'S  ON"  THIS  WEEK"
TODAY  is Racial Justice Sunday.  Prayer for those facing exploitation:
O God, gracious God, from your abundance all gifts and skills are bestowed, making us participants in your work of creation. By the word of your Son, confront our greed, challenge us when we treat people as means of profit, or discriminate unjustly against our fellow human beings. Raise us up to new life in your service that in all our works begun, continued and ended in you we may glorify your holy name. Through Jesus Christ your Son, our Lord.   Amen
Do you want to transform refugees' lives and and galvanise your parish? Why not answer Pope Francis's call and sponsor a refugee family?.
SATURDAY:  Exposition of the Blessed Sacrament 10.30 – 11.45am.

"TWEETS"  FROM  POPE  FRANCIS
"A generous attitude towards the sick is salt of the earth and light of the world. May Our Lady of Lourdes help us to practice it, and obtain peace and comfort for all those who suffer."
"Thousands of children, forced to fight in armed conflicts, are robbed of their childhood. Let us stop this abominable crime."

FORTHCOMING  EVENTS
Please see the church notice board for further details of the following:
Parish Team meeting on Thursday 7th March at 7.30pm.
Sacramental  Programme:  4th meeting – children's and parent's lesson  in Holy Rosary school at 3.00pm on Thursday 14th March.
Sacramental Programme:   4th meeting – children's and parent's lesson in Our Lady & St Patrick's Parish House at 10.00am on Saturday 16th March.
Sacramental Programme:  celebration – 'We Celebrate God's Gifts' at the 10.00am Mass in church on Sunday 17th March.
A Quiet Day organised by Oldham Walsingham Association on Wednesday 1st May.
Day of Prayer for Vocations on Wednesday 31st July.
THIS  WEEK'S  FEASTS
St. Peter Damian: born in 1007, he became a hermit before taking part in a great reform of the Church. He was made Bishop of Ostia and on his death in 1072 was immediately venerated as a saint.
The Chair of St. Peter: this feast of the See of Rome has been kept from the 4th century. It celebrates the unity of the Church gathered around Peter, the Prince of the Apostles.
St. Polycarp was one of the "second-generation" Christians – a disciple of the Apostles. He became Bishop of Smyrna, but was arrested in Rome and burned to death for his faith.

ITEMS  FROM  THE  PARISH  TEAM  MINUTES  HELD  IN  FEBRUARY
  Fr. Phil reported that a meeting had been held with the designer of the new stained glass window, who had been informed of the negative views of the majority of the team regarding the design.  It had been intended that the designer of the Filipino window should be in attendance but she was unable to travel from Scotland because of the snow.  However, she has agreed to prepare a more suitable design, having been made aware of our feelings.  A design suggested by a team member was given to her and she will bear that in mind as she attempts to satisfy our requirements.  A response is expected in the next couple of weeks.
Christians Against Poverty (CAP):  Fr Phil has received a letter from CAP suggesting that we as a parish might wish to engage in the work of CAP.  This is a Christian Debt Charity, in good standing, which works to help people with financial problems, debt counselling and the like.  They are offering a one day training course in Bradford on Saturday 2nd March.  The course includes the days training, lunch, all the resources needed for the course and ongoing support at a cost of £45.  It was agreed that the parish would fund the course if a suitable person could be found to go.
Mission Appeal:  It was agreed that St Patrick's Missionary Society (Kiltegan Fathers) should be invited to make this year's appeal.  The date will probably be early September.
(to be continued next week)
"Stay  With  Us  Lord  On  Our  Journey"